Round Table
Software Engineering 2010.
Educational and professional standards.
Expectations of stakeholders.
Moderator: Sergey Avdoshin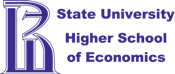 The discussion on interaction of representatives of software business and professional education in the context of transformation processes of international educational and professional standards.
Topics for discussion:
IT 2008, IS 2009, CS 2008 – review CC2001. What's new?
Associate-Degree Curriculums for Two-Year Colleges and K-12
IEEE certification CSDA & CSDP
Professional IT standards: current status and development plan
Experts: Alexander Wolf, Vasiliy Burov, Alexander Gavrilov, Alexander Giglavy, Yury Gorvits, Igor Mendzebrovski, Sergey Orlik,Vladimir Pavlov, Andrey Terekhov, Boris Trusov

Bio
Sergey Avdoshin, Professor, Head of Software Project Management School, Head of Software Engineering Department at HSE. Took part in development of professional standards for IT industry and Federal educational standard for new higher professional education for the stream of program engineering. Experienced in development and realization of educational programs for masters and bachelors in software engineering at HSE according to professional and educational international standards.
Bio
Alexander L. Wolf is a professor in the Department of Computing at Imperial College London (UK). He also holds affiliated appointments in the Department of Computer Science at the University of Colorado at Boulder (US), and the Faculty of Informatics at the University of Lugano (CH). Prof. Wolf was a Member of the Technical Staff at AT&T Bell Laboratories (now AT&T Labs Research and Bell Laboratories) in Murray Hill, New Jersey, before joining the faculty of the University of Colorado.
Prof. Wolf received the B.A. degree from Queens College of the City University of New York, majoring in both Geology and Computer Science. He received the M.S. and Ph.D. degrees from the Department of Computer Science at the University of Massachusetts at Amherst.
Prof. Wolf is currently a member of the Association for Computing Machinery (ACM) Council, the governing authority of the 65,000-member professional association. He serves on the editorial board of the IEEE Computer Society journal Transactions on Software Engineering (TSE). Prof. Wolf previously served as Vice Chair and then Chair of the ACM Special Interest Group in Software Engineering (SIGSOFT), and on the editorial boards of the ACM journal Transactions on Software Engineering and Methodology (TOSEM) and the Wiley journal Software Process - Improvement and Practice (SPIP). He has chaired a number of international program committees.
Prof. Wolf is a Fellow of the ACM and holder of a Royal Society-Wolfson Research Merit Award.
Bio
Vasiliy Burov, Analyst, Head of Analytical centre REAL-IT, member of LINEX. Head of the Professional standards project of Russian IT-industry Association AP KIT. Lead development of professional standards Programmer, System architector, Manager on sales of difficult technical systems. Took part in work with high schools on adaptation of educational standards and programs according to professional standards. Conducts teaching activity on branch of program engineering of the HSE.
Bio
Alexander has more than 20 years experience in software development. Now he is responsible for the university relations in the DPE department of Microsoft Russia. Along with this job for the large international company Alexander is involved in the university educational process. He has Ph.D. degree in Computer Science and works as Associated Professor in Moscow Engineering Physics Institute (MEPhI). He is a member of IT Education Committee of the Information and Computer Technologies Industry Association (named APKIT) and took part in the development of professional standards for IT industry.
Bio
Alexander Giglavy
Director, R&D, Lyceum of Information Technologies №1533 (Moscow, Russia)
Member, International Society for Technology in Education (ISTE)
Member of the Editorial board, «Programming and Computer Software» bimonthly magazine (Russian Academy of Sciences publication)
Member of IT Education Committee, Information & Computer Technologies Industry Association – APKIT (Moscow, Russia)
Observer, Open Systems Publishing (Moscow, Russia)
Bio
Since 2005 Business Development Manager / Education & Research at Oracle Russia & CIS, "Oracle Academy" program Champ.
Former Head of Education Department at Apple IMC, co-founder and R&D Director at "Computer & Childhood" Association.
Took part in many local and national projects in the field of IT in education.
A founder and a Head of the International Children Edutainment Camp JUNIO-R.
PhD (Psychology), Laureate of Russian Federation Government award for achievement in the field of Education.

Bio
15+ years of experience in IT business in CIS, Europe and North America. Founder of SoftServe, Ukraine, offshore outsourcing IT company with over 1200 personnel in seven Offshore Development Centers. Founder of "SoftServe Business Systems" and "SalesWorks" companies.
From 2006 – member of Scientific Methodological Sub-Committee on "Software Engineering" (specialty 06.05.01.03) at Ministry of Science and Education of Ukraine. Developer of National Educational Standard for "Software Engineering".
Vice-President, Global Outsourcing, Itera Consulting Group ASA, Norway
Country Manager, Itera Consulting Group Ukraine
Vice-president, Academic programs, Association "Information Technologies of Ukraine" Member of Expert Group of "Parliament Committee of Ukraine on Science and Education"
Bio
Sergey Orlik has over 15 years of experience of working in IT. The first project he led in 1993-95 years was a large business-process automation system created for ROSNO – one of the largest Russian insurance companies. Then Sergey spent 10 years working for Borland, where he was responsible for promotion and deployment of Borland's object-oriented, component-based and client-server development tools and ALM solutions, as well as transferring best architectural practices and patterns to Borland clients in Russia and CIS. Mr. Orlik also worked for Sun Microsystems, where he focused on Identity Management and SOA solutions. Before joining HP Consulting & Integration, Sergey was an independent consultant, in which role he was involved into a number of high-profile projects, where he helped large private companies and government organizations in Russia and CIS optimize their IT-infrastructure and implement best practices and tools for IT Governance.
Today Sergey leads public sector industry practice and is a project management profession lead for Application Services at EDS (an HP Company) in Russia. He is responsible for portfolio of solutions and large strategic projects, which result in creation and optimization of all layers of integrated IT ecosystem – from IT infrastructure and applications to cloud-services and budgeting mechanisms for IT. He has authored a large number of papers, initiated and created an unofficial Russian translation of the Guide to the Software Engineering Body Of Knowledge (SWEBOK). Please, visit http://sorlik.blogspot.com for more details.
Bio
Vladimir L. Pavlov is the chairman and chief strategy officer of the International Software and Productivity Engineering Institute (INTSPEI). He founded INTSPEI (www.intspei.com) to launch new software development methodologies resulting from his experiments and research.
A leading expert in software development, Vladimir has previously served as director and/or CTO for top high-tech companies, including Intel and Microsoft, in the US, Ukraine, Russia, and Poland.
A frequent speaker at scientific and industrial conferences, he has authored major publications on computer science and software engineering. For more information about the International Software and Productivity Engineering Institute, visit www.intspei.com
Bio
Professor Andrey N. Terekhov
Head of Software Engineering chair of St. Petersburg State University
CEO of "Lanit-Tercom" Inc. and State Enterprise "Tercom"
director of IT Research Institute of St.-Petersburg State University
Member of ACM and IEEE Computer Society.
Member of RUSSOFT Board of Directors (Association of Russian software enterprises).

Bio
Boris Trusov, Dr.Sci., professor of the Information Technology and Software department in Bauman Moscow state technical university. A member of presidium of Educational advice in the field of Computer science. Has organized and over fifteen years supervises at own university the graduation of bachelors and masters for IT branches. Took part in development of the third generation of Federal high educational standard in Software engineering.
---