Developing software for critical systems: ensuring compliance with information security requirements
Valery Kozyuminskiy
Abstract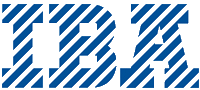 An important task for Developer of any critical Information System (IS) - not only to automate functions, but also to ensure the information security of IS. This can be achieved by establishing an information security system (ISS) as a specialize part of IS and its environment. What problems the system software developers will face when start to create ISS? How to create an effective ISS taking into account security requirements?
The presentation examines the major issues of information security system developing as a part of the information system developing. It will focus both on creating an effective information security system issues and ensure compliance with security requirements of the legislation and standards.
Bio
Valery Kozyuminskiy - PhD, an expert in system analysis/design and information security. Valery has published over 300 papers and 3 books, has authored over 50 inventions. From 2000 he leads an independent IBA lab that conducts official assessments for information security.

---
---