Content Driven Testing: Practical Use in Software Testing
Alexey Lyanguzov
Abstract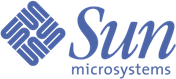 What the Context Driven Testing (CDT) is
a personal approach to testing that allows you to be more efficient, helpful and successful in your everyday work and your profession in whole.
a good base for establishing your effective, flexible and rational internal testing process.
a way to get comprehensive, honest and accurate feedback about the product's quality in appropriate time.
a method to unfold project from different points of view.
What the Context Driven Testing is NOT
a set of practices. It's not a technical methodology or approach to solve some particular tasks.
a cult, religion, theory or doctrine.
CDT is lifestyle of thinking testers!
The target of the presentation is to familiarize you with CDT, provide examples how it works in practice and give some recommendations.
Target Audience: Testers, QA Managers, PMs and Tech Leads, Developers, HR and everybody who want to work with highly productive testers.
Bio
Alexey Lyanguzov is a software quality specialist. Some biographical facts about Alexey:
graduated from St.Petersburg State Polytechnic University in 2000
more than 9 years in software testing and QA
started his career as software test engineer in TogetherSoft, Corp.
last 5 years at Sun Microsystems, Inc. as test lead he works in jav conformance and compatibility team
the primary activity is to control quality of TCKs (Technology Compatibility Kit) for different APIs for JavaME.
---
---