Round Table
Wireless Sensor Networks. Current state and perspectives.
Moderator: Efim Grinkrug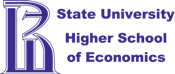 Current state of Art in Wireless Sensor Netwrk (WSN) development is expected to be discussed.
There are evolving programming technologies and techniques in WSN development. New areas of WSN applications arise. New generation of correspondent standards is required and new programming technology to implement WSN-related standards are needed.
Questions to be discussed:
What kinds of applications are being developed ourdays in WSN area?
New directions in ZigBee standards family evolution
How to make WSN applications programming more effective and reliable?
Development tools for WSN programming
Experts: Sergey Kudryashov
Bio
Efim Grinkrug, candidate of science in system programing, works in SE area about 40 years: starting from his first programmers' certificate from Moscow 444 math school in 1968, then, having graduated from applied math faculty of Moscow Institute for Electronic machines building, worked at Institute of Calculating Complexes named after M.A.Kartzev on operating systems design for the SU-made supercomputers, worked at banking systems development, 3D- graphics programming at ParallelGraphics, managed WSN software development deparment at Meshnetics, ZigBee Alliance member company. Currenly – associate professor in software engineering, Higher School of Economics
Bio
Sergey Kudryashov, candidate of science in information processing and control, associate professor. Since 1987 is developing software in various scientific areas: mathematical models, algorithms, numerical methods. Published more than 100 publications on those subjects. Having graduated from Moscow Aviation Institute (MAI), Sergey worked at Ankey, Eltegra, Luxoft as a software developer, system analyst, project manager, CTO. Since 2001 develops WSN algorithms at Luxoft, Meshnetics and other companies. Curently Sergey is CTO in Info Politen and the senior lecturer-part-time in information and control systems department of MAI.
---