Simulation game
"Agile Requirements: requirements management in Agile"

Authors and game moderators: Askhat Urazbaev, Nikita Filippov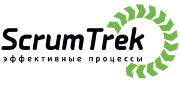 The goal of the game is to demonstrate how to work with requirements in agile projects. The game allows participants to get idea of agile lifecycle from the viewpoint of analyst and teach them basic skills of analysis and requirements management in Agile.

The audience of the game are analysts, project managers and other people that deal with requirements in iterative development.

Skills to learn:
Vision development
Requirements development
User story decomposition
Release Planning
Iteration Planning
Requirements Prioritization
Requirements Management
Logistic:
Game will take: 1.5 hours
Language: Russian
Game is free for conference participants, registration required.
Bio
Askhat Urazbaev has graduated from MIPT and made a typical career from junior developer to project manager. Later on, in Luxoft, Askhat as a process architect was engaged in adopting "heavyweight" methodologies in different departments of the company. Happily, thanks to one of the customers, Askhat get some knowledge of Agile. The new way of development looked very effective. Askhat has participated in several Agile projects.
In 2006 Askhat started to help teams and department to adopt Agile methodologies in Luxoft. In March he has started Russian Agile Community (AgileRussia.ru). In 2008 Askhat along with his partner Nikita Filippov founded company ScrumTrek which consults, trains and helps companies in their transition to Agile. Among the customers of ScrumTrek such companies as Afisha, HeadHunter, Ascon, Luxoft, Infopulse and many others.
Bio
Nikita Filippov started his career in 2003. For a very short time, Nikita progressed from a web-developer to the deputy to Product director of the major Internet company. During his work Nikita practiced different approaches for software development and project (product) management. After Nikita get acquainted with Askhat Urazbaev, he gets the knowledge about Agile methods and opportunity to apply Agile into practice. Agile approach proved to be very convenient and efficient for the organization of development processes, both for product development and for organization of team cooperation.
In 2007 Nikita organized his first pilot Agile project in Begun company. In the same year Nikita was certificated as a Scrum Master and actively began to promote the Agile movement becoming the focal point in AgileRussia. In 2008 Nikita Filippov together with Askhat Urazbaev established ScrumTrek company, which has been successfully consulting and helping companies implement Agile methods to improve their processes. Among the clients of ScrumTrek are companies such as Lanit, CNord, Thematic media, Auto.ru, NEK, Informzaschita etc.