Official SEI Course
«Introduction to CMMI®-DEV V1.2»
The official SEI course "Introduction to CMMI ®-DEV" will be conducted by Inspirex Consulting within the fifth annual conference "Development of software 2009″ (CEE-SECR 2009). Course will take place in Moscow, on October 26, 27 and 30 by an authorized Russian-speaking instructor Alexander Kondakov.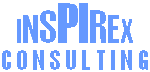 This three-day course introduces systems and software engineering managers and practitioners, appraisal team members, and process group (e.g., SEPG, EPG) members to CMMI® fundamental concepts. CMMI for Development (CMMI-DEV) models are tools that help organizations improve their ability to develop and maintain quality products and services. CMMI-DEV models are an integration of best practices from proven discipline-specific process improvement models.
Audience
product developers and process implementers
anyone interested in learning about CMMI
Goals
After attending the course, participants will be able to describe the components of CMMI-DEV models and their relationships, discuss the process areas in CMMI-DEV models, and locate relevant information in the model. Successful completion of this course is required for participation in official CMMI appraisals as an appraisal team member.
Schedule
This course will take 3 days (2 days of 8 hours and one day of 7 hours). The course is composed of lectures and class exercises with ample opportunity for participant questions and discussions. Reading homework is required the first and second evenings of the course.
Topics
Introduction
Model-based process improvement
Overview of CMMI components
Institutionalization
Process areas of CMMI-DEV models
Structure of the continuous and staged representations
Next steps
Course will be held in Russian.
Contents
Day 1 (October, 26)
Introduction (including student introductions and expectations)
Process Improvement Concepts and CMMI
Overview of CMMI Model Components
Model Representations and Institutionalization
Product Development – Part 1
Day 2 (October, 27)
Product Development – Part 1
Managing the Project
Project and Organization Support
Product Development – Part 2
Improvement Infrastructure
Day 13 (October, 30)
Improvement Infrastructure
Managing Quantitatively
Supporting a Complex Environment
Tying It All Together
Next Steps
Course Summary
There is a discount for CEE-SECR 2009 participants!
Instructor

After graduation of Moscow State University of Means of Communications (MIIT) in 1994, Alexander has started his career in IT industry from "low level" manager, continuing it as lead tester and head of testing department. Also he has a 5-year experience as CIO in two Russian companies, where, despite of managing job, he participated in initiatives related to implementation of industrial standards like ISO9000 and ITIL. Later he managed testing laboratory in «SPIRIT» company, where besides of successful deliveries of products to customers from different countries (Russia, North Korea, Israel, and Japan), he participated in implementation of CMM and, later, CMMI® practices. Also certification against standard ISO9001 was successfully completed.
Since 2005 Alexander works as consultant and instructor in companies – official partners of SEI institute (developer of CMM и CMMI® models). At the end of 2006 года Alexander became the only one Russian SEI authorized instructor of official CMMI®-related course. At the end of 2008 he also was authorized as Lead Appraiser (person who authorized by SEI to lead official appraisals against CMMI® model requirements).
Staying the only one Russian authorized instructor and authorized Lead Appraiser, Alexander has taught people on more than 10 official courses and had lead 9 official appraisals of different levels and classes not only in Russia, but in countries of Eastern and Western Europe too.

Cost
Payment before
September, 30
Payment before
October, 16
for CEE-SECR 2009 participants
25800 RUR
29000 RUR
for all who do not participate in CEE-SECR 2009
29000 RUR
32300 RUR