Structuring Software Spin-offs: Issues and Alternatives
Ilya Antipov
Abstract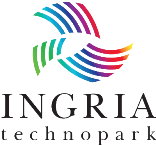 Software outsourcing companies develop software for clients, who then capitalize on products and solutions further. Manufacturing "waste" of this process, ideas and intellectual property, could be turned into own products. Spin-offs cases illustrate the potential of higher earnings than the original business. Business scalability of software product company is higher than outsourcing company. However, there are novel issues and risks contributing to success of spinning-off. New company will have to deal with external client does not provide requirements nor budget, business model and sales have to be engineered, competitive positioning and pricing have to be established.

Parent company management will need to understand and resolve IP protection, holding structure, and team disintegration processes.
This talk will present the goals, issues and alternative ways for structuring spinning-off projects in software organizations.
Bio
Director of operations, consultant at Technopark, Saint-Petersburg. Ilya consulted companies NetCracker, Open Technologies, Lanit-Tercom, Vested Development, DevExperts, ASCON, StarSoft in the area of software process improvement and CMMI adoption. Ilya has over 15 years of science intensive software engineering and management experience. Ilya worked at TransDecisions Inc, where he lead advanced technology department. Company was acquired by Bentley Systems and Servigistics. Ilya graduated from Carnegie Mellon University, and went through executive education programs at Sloan School of Management at the Massachusetts Institute of Technology and Haas School of Business at University of California Berkeley. He is a lecturer of software entrepreneurship at StartinGarage, WintheMarket programs and St. State University. Ilya serves as advisor to several software start-up companies in Moscow and St. Petersburg.

---
---