CMMI® implementation and appraisal: a view from two sides
Vladimir Khorev, Alexander Kondakov
Abstract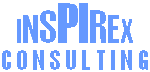 Typical approach for presentations on conferences when the whole path CMMI® practices implementation as well as experience on appraisals is presented only by one side from two: by experts from organization or by external consultants (appraisers). The authors of this presentation propose another approach. The whole experience described above will be presented by the both sides in one presentation. It will allow seeing the differences in definition of events as well as those commonalities which helped to achieve final successful results.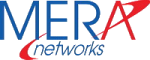 For "MERA NN" company CMMI® practices implementation was performed in multimodel and multistandard environment. Among those standards is ISO9001 standard. Were this standard's requirements helpful for company or not? The answer will be presented as view from two sides: external and internal. Were other standards and tools used in company enough useful for CMMI® practices implementation? Finally, official appraisal – what did it mean for company (again from two points of view)?
Information from this presentation will help specialists to avoid internal problems with CMMI® practices implementation as well as to better understands the point of view of external consultants and appraisers.
Bio
After graduation of Moscow State University of Means of Communications (MIIT) in 1994, Alexander has started his career in IT industry from "low level" manager, continuing it as lead tester and head of testing department. Also he has a 5-year experience as CIO in two Russian companies, where, despite of managing job, he participated in initiatives related to implementation of industrial standards like ISO9000 and ITIL. Later he managed testing laboratory in «SPIRIT» company, where besides of successful deliveries of products to customers from different countries (Russia, North Korea, Israel, and Japan), he participated in implementation of CMM and, later, CMMI® practices. Also certification against standard ISO9001 was successfully completed.
Since 2005 Alexander works as consultant and instructor in companies – official partners of SEI institute (developer of CMM и CMMI® models). At the end of 2006 года Alexander became the only one Russian SEI authorized instructor of official CMMI®-related course. At the end of 2008 he also was authorized as Lead Appraiser (person who authorized by SEI to lead official appraisals against CMMI® model requirements).
Staying the only one Russian authorized instructor and authorized Lead Appraiser, Alexander has taught people on more than 10 official courses and had lead 9 official appraisals of different levels and classes not only in Russia, but in countries of Eastern and Western Europe too.
Bio
Vladimir Khorev has been working as Quality Manager at Mera NN Company since 2003. He has been involved in software development of products delivered to the company's key customers, telecom market leaders such as Nortel and Tieto. He worked as R&D Project Manager and also he had a function of a leader in process improvements program aimed at achieving CMMI® Maturity Level 3 at Mera NN. Before his move to Mera NN Company, Vladimir worked as IT Manager at Industrial Financial Holding "EcOil" and was responsible for the enterprise IT infrastructure. Vladimir has over 10 years of experience in technology-based companies.
Vladimir graduated from Nizhniy Novgorod State University, speciality "Computers, Systems and Networks". In 2003 he graduated with honours from Presidential Program on Training Managers and Executives, speciality "Management" and had a study course in Germany on "Quality Management". Also Vladimir graduated from Nizhniy Novgorod State University, specialization on "Economics and Management of Enterprises".
---
---