Color compression in video registration
and security systems
Nikolay Kazantsev
Abstract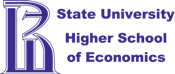 The present day tendency shows a gradual transition from the analogue to the digital video registration systems. It is caused by the more and more rigid technical requirements that are permanently getting harder. Actually these systems should be combined already at least with the security alarm units, the access monitoring control block, facilities for recognition of persons and infringement registration into the protected territory. Such systems should represent good scalability, provide necessary and sufficient frame quality for reliable object recognition.
The given presentation will describe the results of "Modulation and visualization" research group under Prof. V.M.Degtyrev.
[hidepost]download presentation[/hidepost]
Bio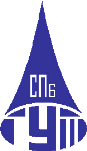 Nikolay Kazantsev - the post-graduate student of the St.-Petersburg State University of Telecommunications n.a. Prof. M.A.Bonch-Bruevich, The student of a magistracy of the Higher school of Economics (department of the program Engineering, faculty of Business informatics).
Sphere of scientific activity: research, designing and implementation of the module of color compression in systems of video registrators. Nikolay works in T-Systems С.I.S from 2006, having started from a position of test- engineer. Now he is a Front office of the German project, dealing with automation of internal business processes of the company Deutsche Telekom.