CMMI® Appraisals: He who laughs last…
Alexander Kondakov
Abstract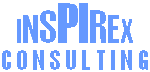 Each Lead Appraiser rapidly accumulate a big amount of examples of artifacts (documents) companies are trying to create only for one objective – to successfully pass appraisal against some level of CMMI®. It's impossible to read citations from those documents without being smiling. But it's better to learn on others faults with smile. This is context in which these citations will be presented.
Another one interesting moment in appraisals is attitude to appraisal teams from companies. Unfortunately, in this context also there are a big amount of "worst practices". But even these practices it's better to consider in positive key rather than negative (for example, to name those practices like "Hamlet father's shadow (with soldering iron" or "The role of man-knife switch").
This presentation will help the audience to avoid some mistakes in CMMI® practices implementation as well as in preparation to official appraisal.
Keywords: CMMI, appraisals, models, humor.


Bio
After graduation of Moscow State University of Means of Communications (MIIT) in 1994, Alexander has started his career in IT industry from "low level" manager, continuing it as lead tester and head of testing department. Also he has a 5-year experience as CIO in two Russian companies, where, despite of managing job, he participated in initiatives related to implementation of industrial standards like ISO9000 and ITIL. Later he managed testing laboratory in «SPIRIT» company, where besides of successful deliveries of products to customers from different countries (Russia, North Korea, Israel, and Japan), he participated in implementation of CMM and, later, CMMI® practices. Also certification against standard ISO9001 was successfully completed.
Since 2005 Alexander works as consultant and instructor in companies – official partners of SEI institute (developer of CMM и CMMI® models). At the end of 2006 года Alexander became the only one Russian SEI authorized instructor of official CMMI®-related course. At the end of 2008 he also was authorized as Lead Appraiser (person who authorized by SEI to lead official appraisals against CMMI® model requirements).
Staying the only one Russian authorized instructor and authorized Lead Appraiser, Alexander has taught people on more than 10 official courses and had lead 9 official appraisals of different levels and classes not only in Russia, but in countries of Eastern and Western Europe too.
---
---