Catches of Testing Outsourcing
Julia Nechaeva
Abstract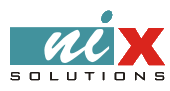 It is no secret that a pattern "greedy for money e-lancer" exists. Outsourcing teams think only about their profit and try to increase project budget. Therewith the worst of them work with low quality. Of course this pattern hasn't arisen from scratch. There were precedents. Precedents happen. And precedents will happen. But they can be prevented. To do this we should admit these problems and begin to resolve them.
We are e-lancers. Today we come to admit these problems. We have formulas for their resolving. But we are helpless without a dialogue with a customer. We have the same problems, but we look at them from another side.
Speaker admits set of problems that occurs when testing is ordered to be executed by an outsourcing company, analyses their causes and concludes what each side should do to resolve these problems.
You will get the formulas helping you as a testing team to prevent problems with a customer.
You will get the formulas of the right approach to the testing order helping you as a customer to prevent problems with a testing team.
Bio
Julia Nechaeva has been a tester since 2006 and she has leaded a Testing Team since 2007; it means responsibilities for testing process organization as well. Working in an outsourcing company NIX Solutions, Julia has worked in different projects, from 5 men-months sites to great 20 men-years projects for a company – a worldwide leader in software development for research, financial, healthcare, media and science areas.
Julia is an author and an instructor on a distance educational program "Junior Quality Control Engineer" which is held in partnership with Kharkov universities.
---
---